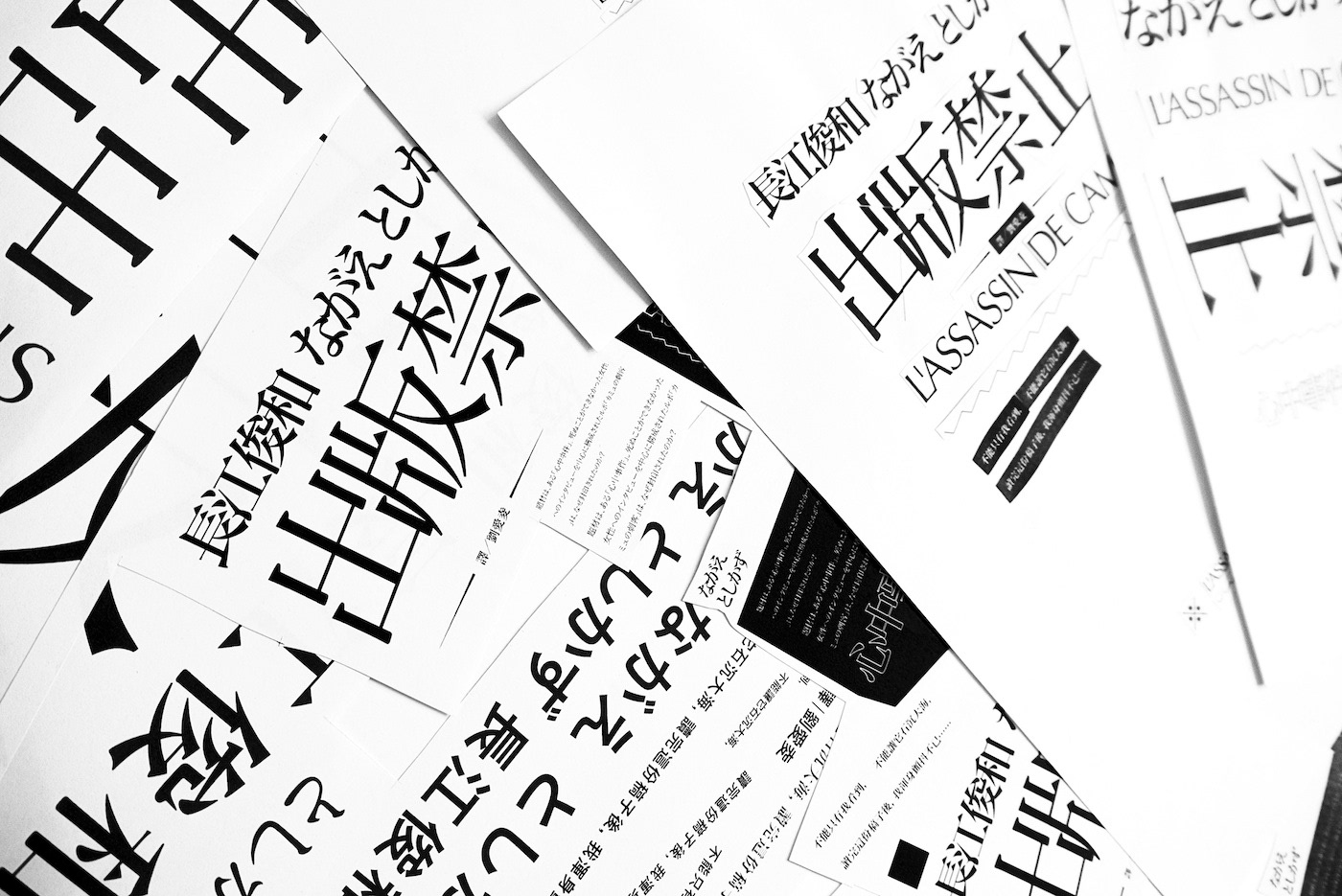 Can't Not Be Published, a novel by Toshikatsu Nagae
Art Direction: Yiche Feng
Graphiuc Design: Yiche Feng
本書為懸疑推理小說。故事起于作者收到上百頁稿紙,是一個記者對於多年前的殉情事件生還者的訪談。當初事發之時就遭到眾人討論,問題重重,因此引起記者好奇採訪,但作者閱讀之後卻發現文字間充滿謎團,充滿曖昧、黑暗的死亡暗示,最後從文字中終於抽絲剝繭出真相。在設計上呈現出黑暗的、神秘的、拼湊的文字訊息,並且用巨大的紅色X強烈傳達禁止的意思。設計過程將文字一一實際列印出來剪貼拼湊,仔細閱讀可以看到很多訊息,但也會帶來更多疑惑。
I got a copy of book from friends in publish industry. A book which was once forbidden. it was not allowed to be seen by the publics. It is a documentry about a fame film director who commited suicide with his lover. However, the director die, and the woman had survived. The woman was doubted as a murderer to the director. Wakahashi, the writter of the documentary, paid great effort interviewing the woman. The truth was seemed about to reveal, but it turned out to be a much more puzzled complicacy...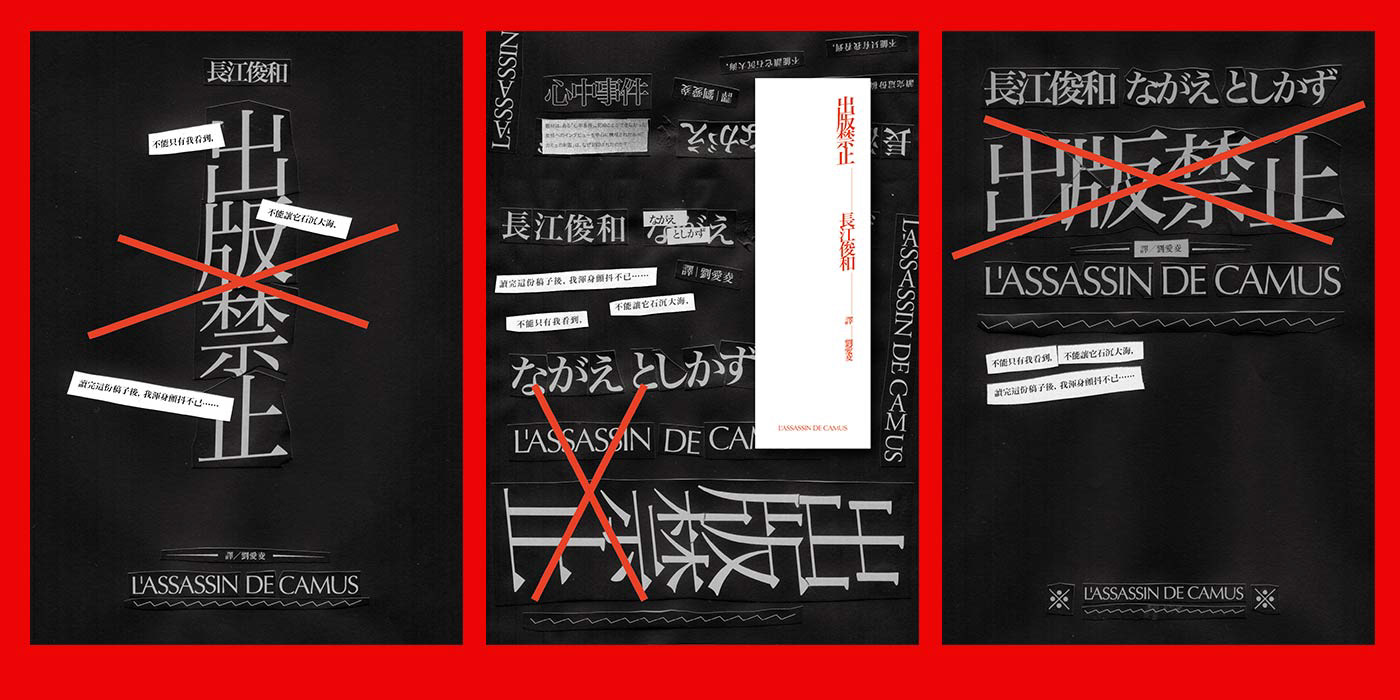 The three proposed designs. The center one is choosen.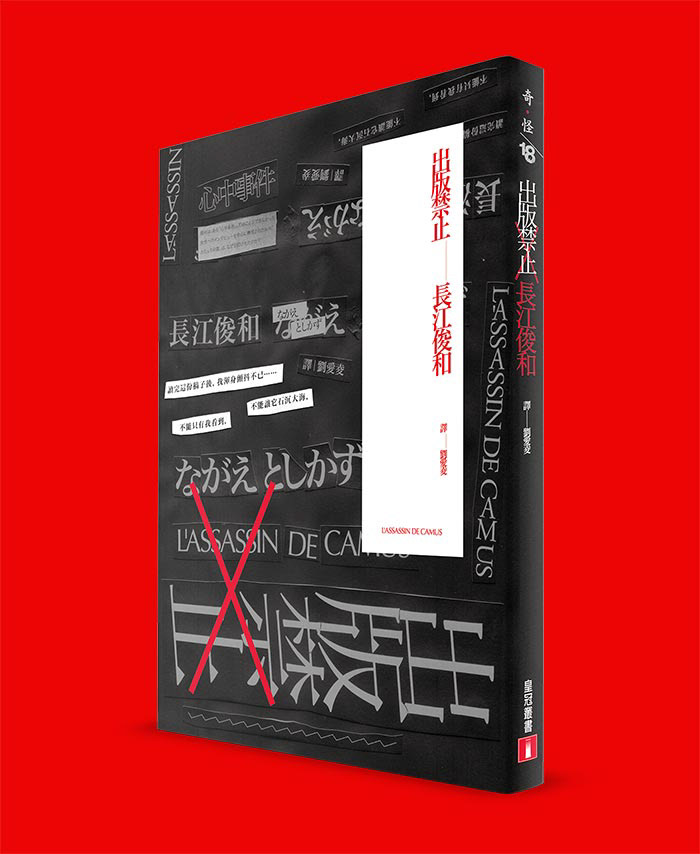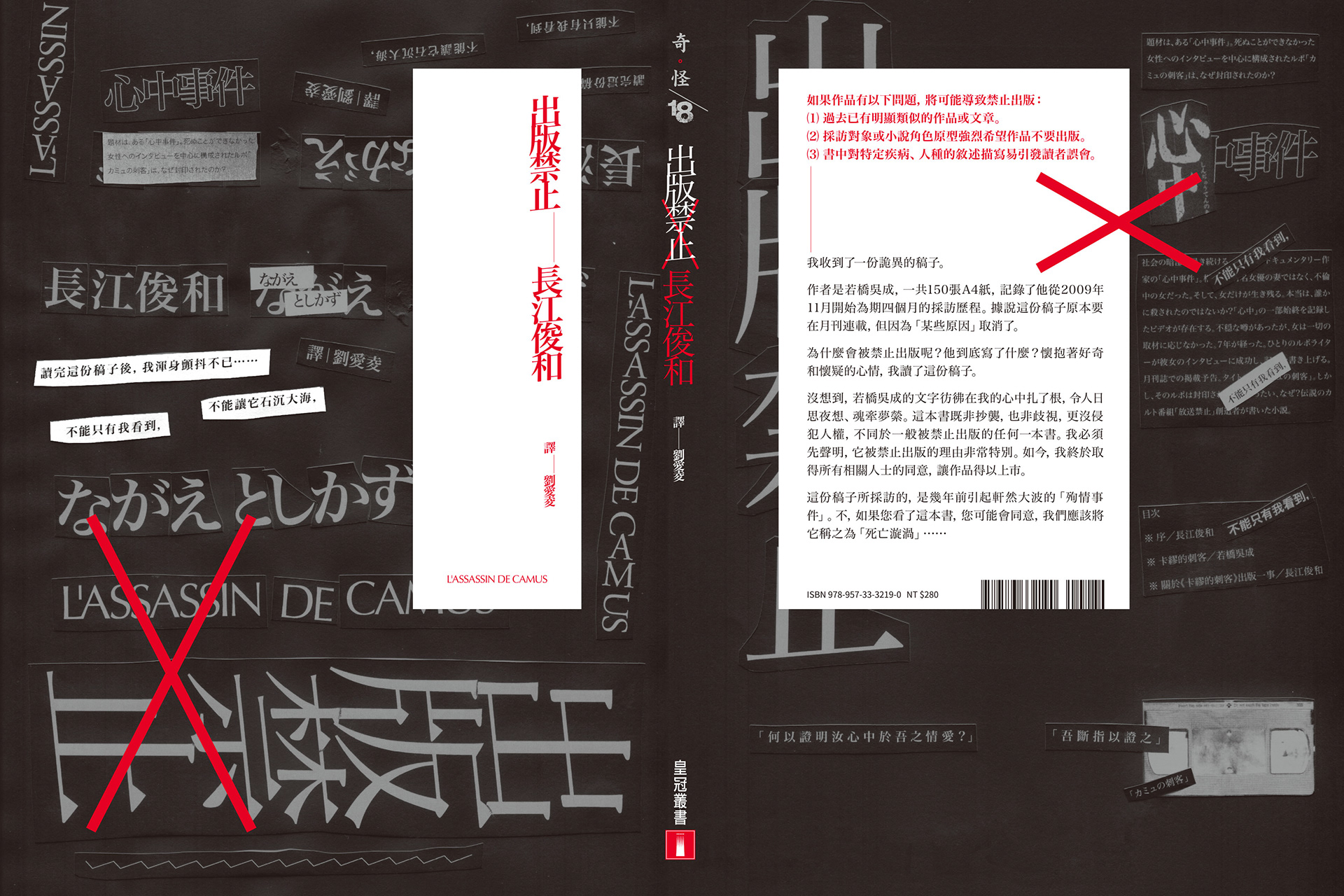 The designs were actually cut and pasted on paper in the old school punk zine's fashion, following the theme of riddles and puzzles.