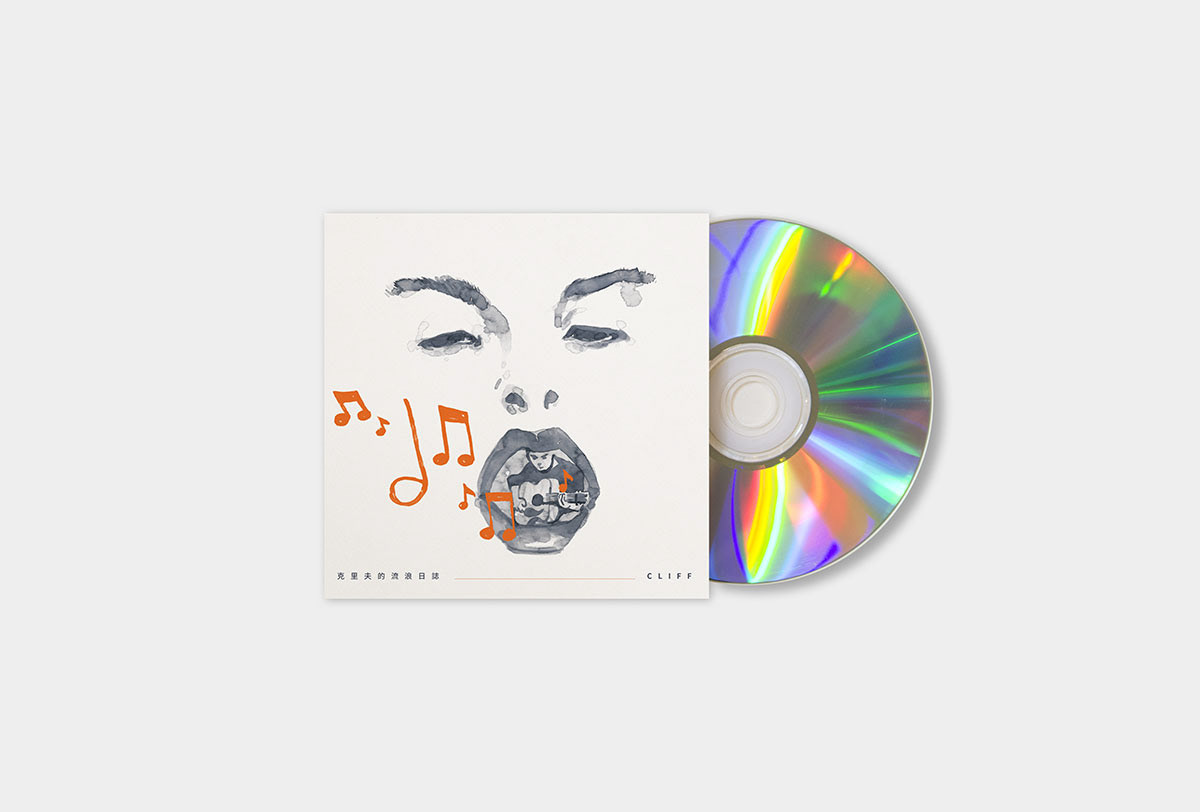 克里夫的流浪日記
Cliff's Nomad Dairies, the CD Album

Client: Cliff, 2016
AD, GD, illustration: Yiche Feng
A CD jacket designed for Taiwanese indie folk singer/ songwriter Cliff. 
"I'm so shy to speak on my behalf, that's why I choose to sing."
 Says Cliff. This is the concept of the illustration. 
As a low budget project, the whole design is made to be printed on a single A4 sheet that can be hand folded as a CD jacket.