Rough Trade now might mean two things. Located in Brick Lane of east London, it's the biggest record shop in the UK. It is also a name of a British independent record label owned by Geoff Travis.
The Rough Trade shop and Rough Trade label were once run by a group of music lover both under the same umbrella. The beginning was simple, but the impact was unexpected and huge, and the story is intriguing. Rough Trade plays a big role in the UK's altenative music scene. They were the people behind The Smiths, they made Pulp's Common People famous, and they discover The Strokes from the US...... As a music lover and being interested in indie culture, I took Rough Trade's history as my school project in my MA illustration course in Kingston University London.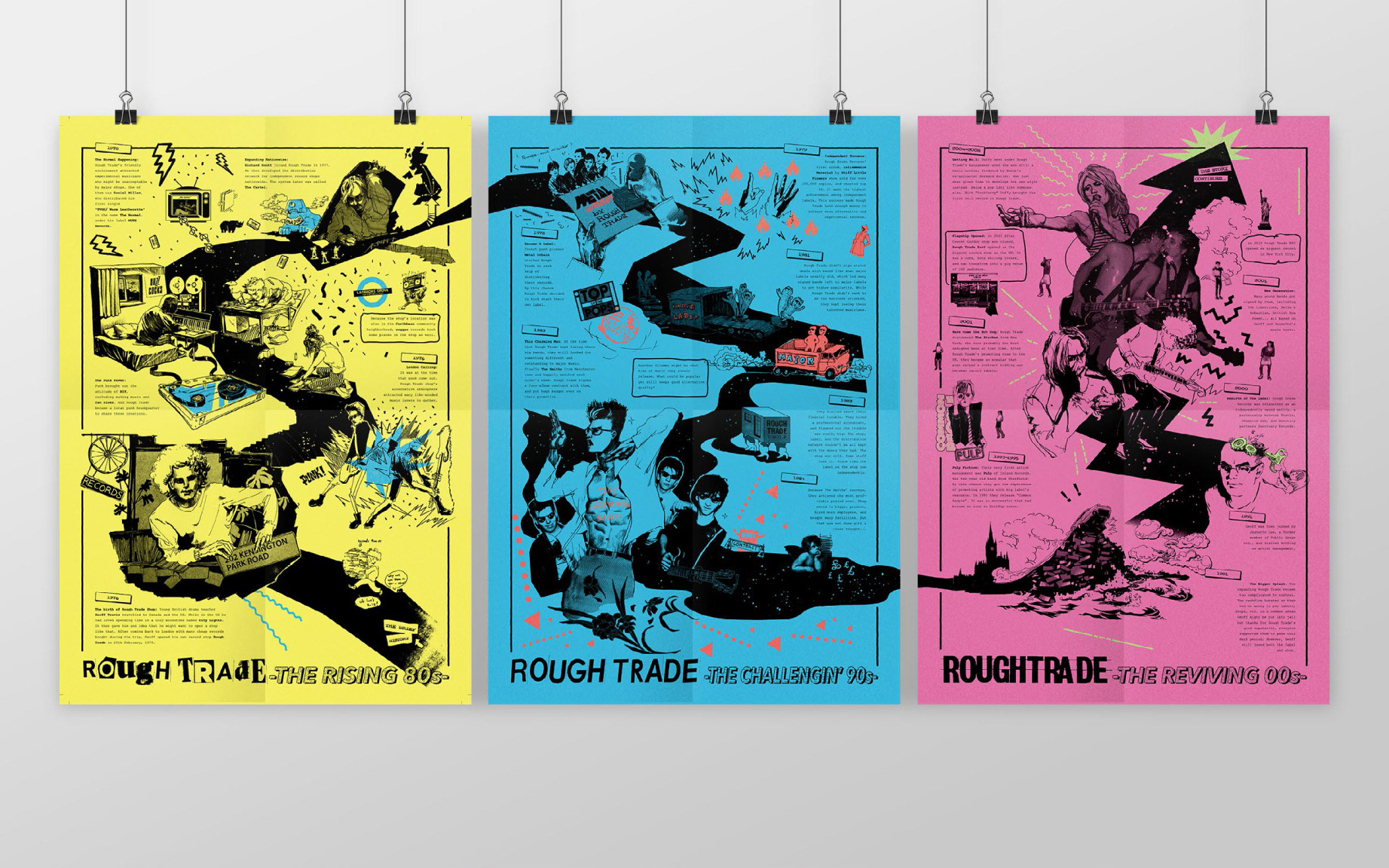 From the 80s to 00s, Rough Trade history was broke down into three part, kind of like a triology. Each episode is designated on an A2 poster format (42 x 59.4 cm) and the three pieces can be connected when put together. They were screenprinted on "punk tinted" paper in 2014. The images shown here are redesgined in 2016.
The "black band" runs across three posters is the timeline. You can start reading the story according to it.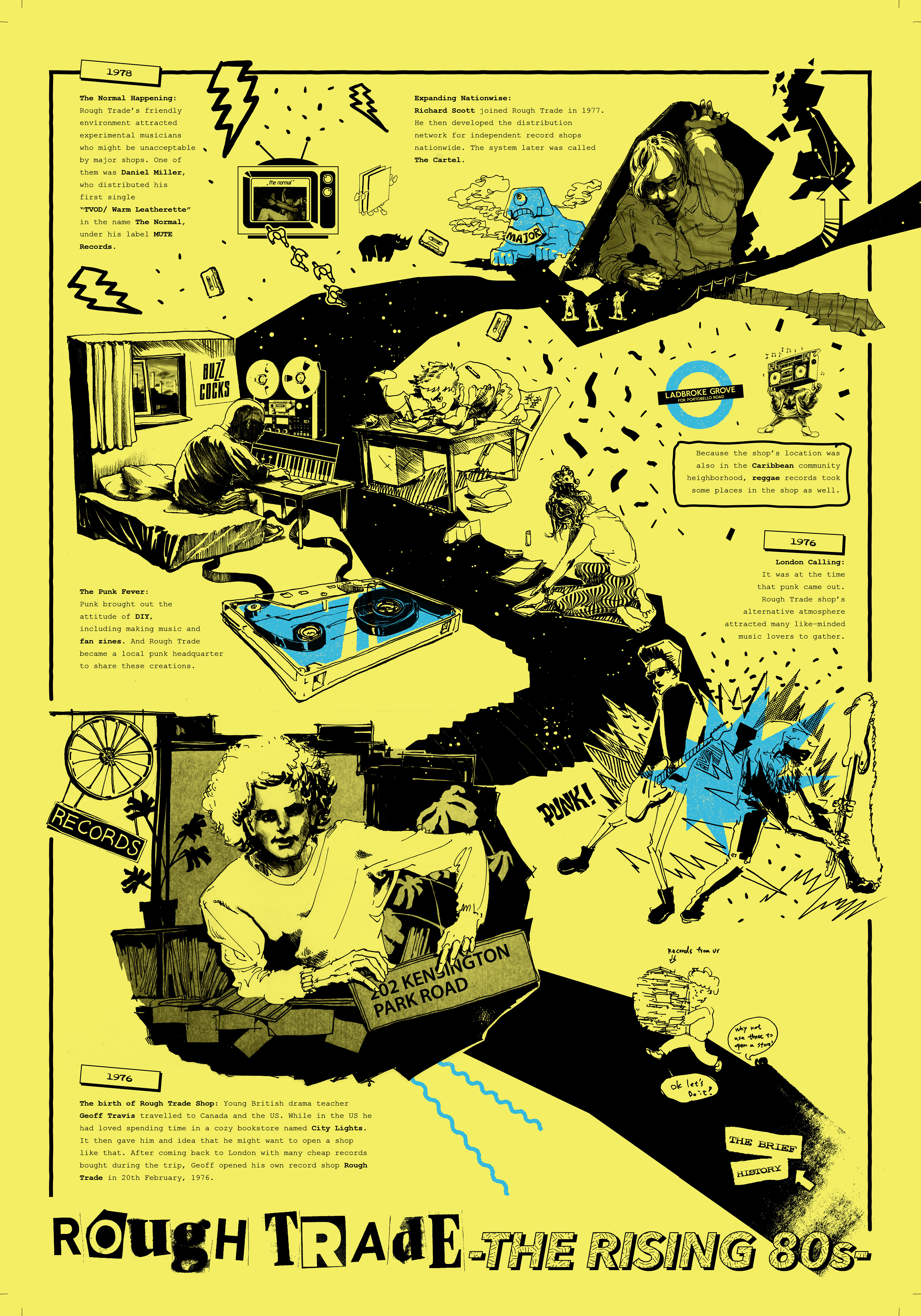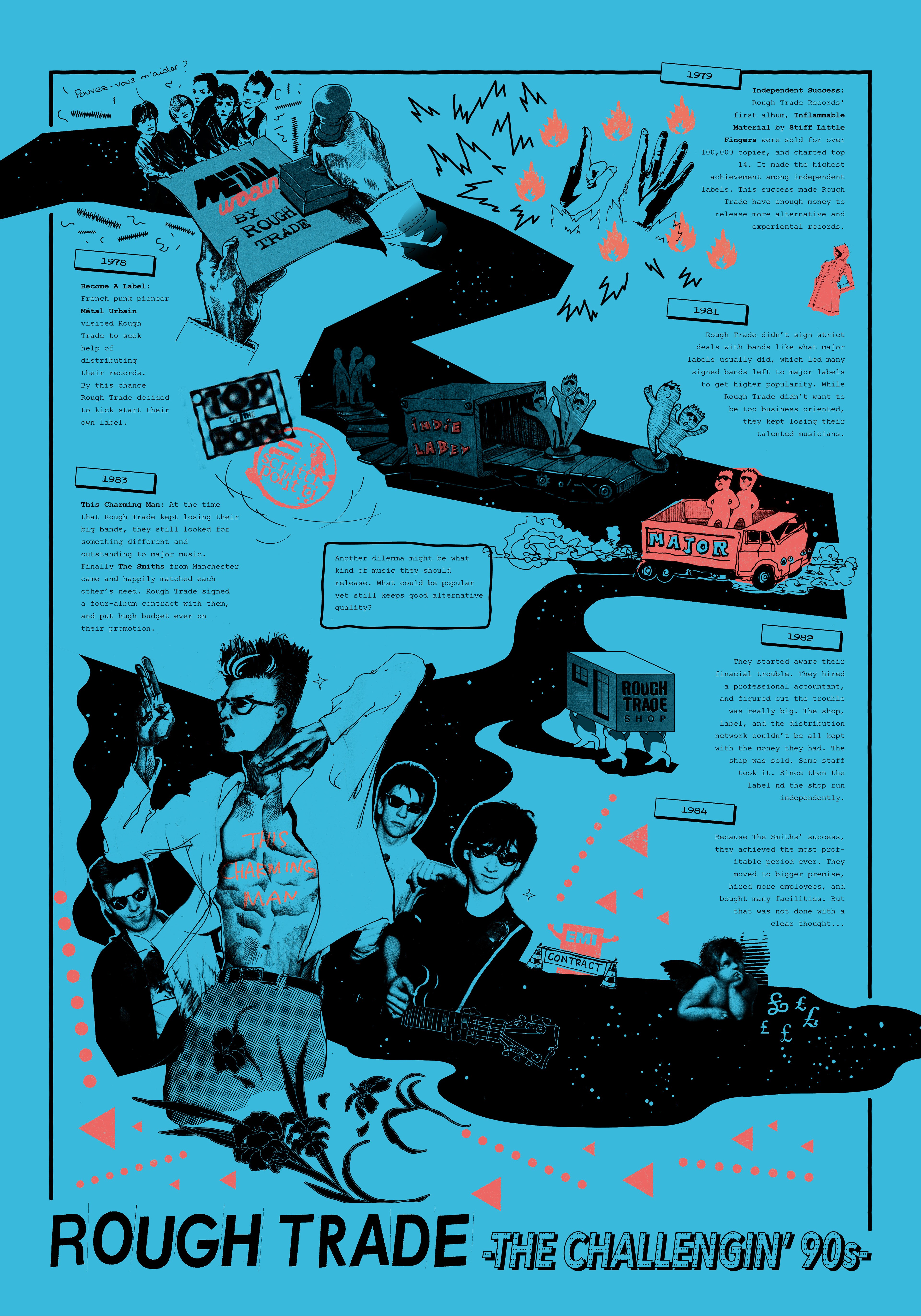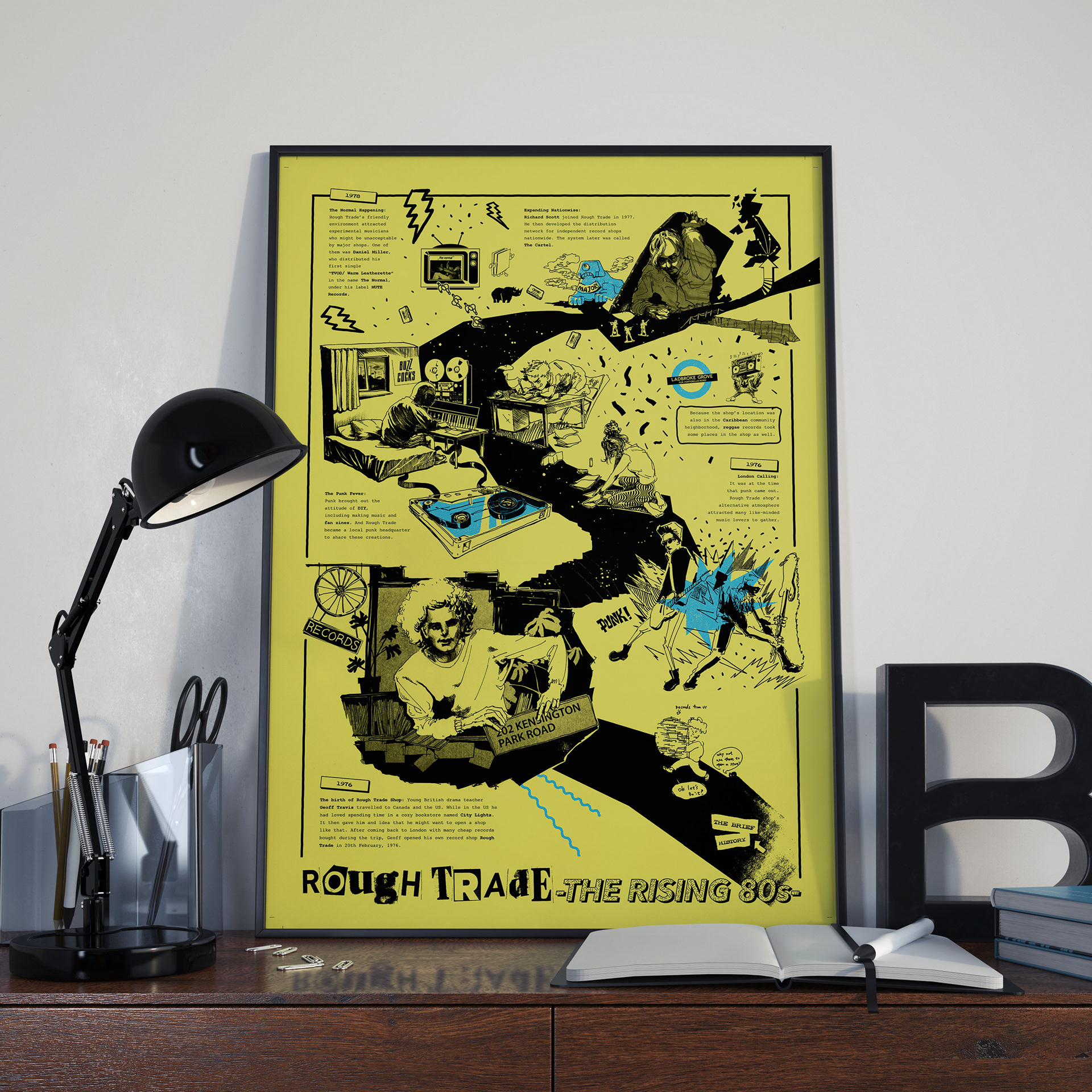 The content is made with field research, the book titled Rough Trade written by Neil Taylor, and the documentary film by BBC.