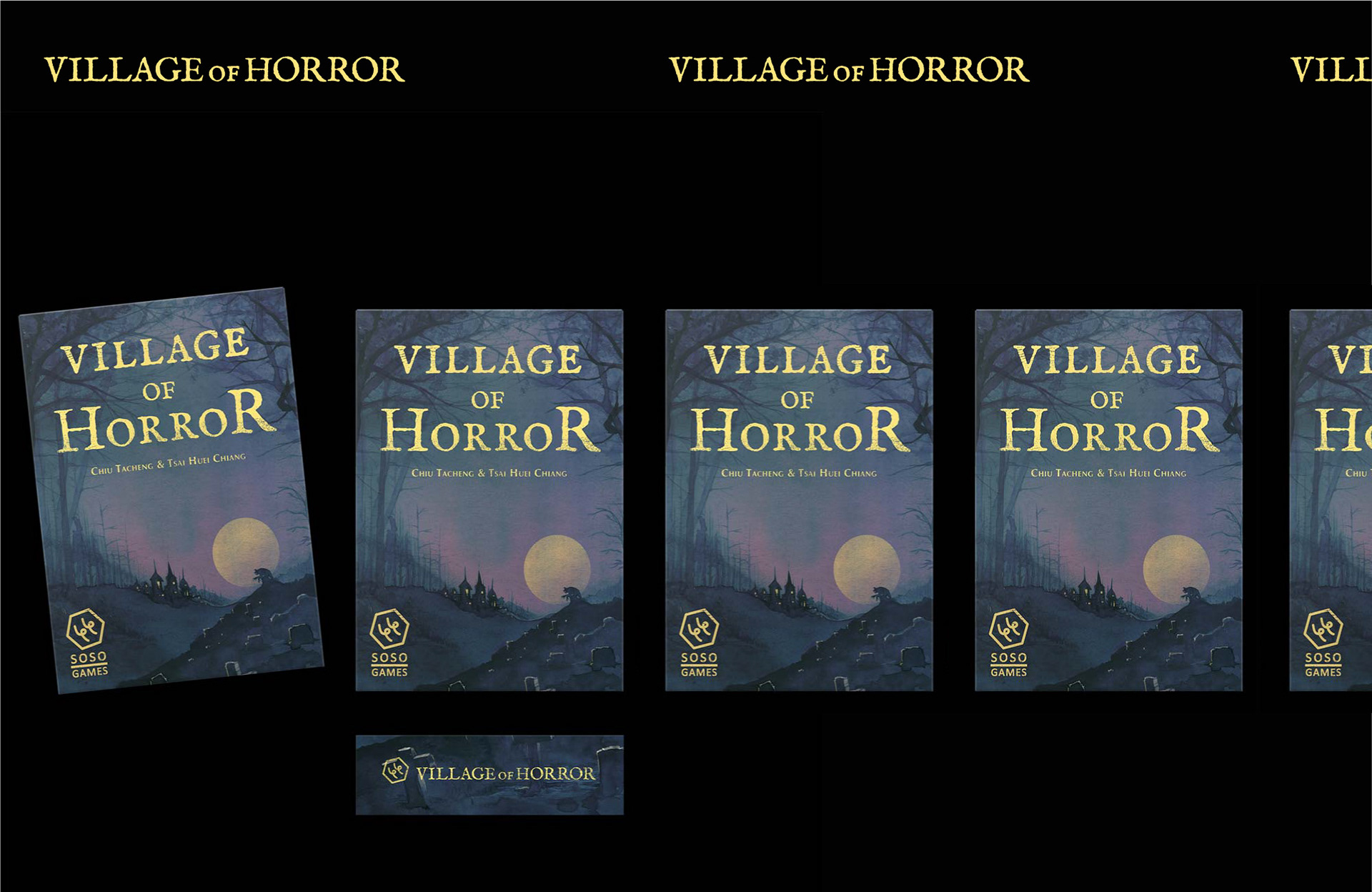 Village of Horror
A board game based on the famous Werewolves structure.
game design _ SOSO Games
ad & d (release version)_ SOSO Games & Yiche Feng
ad & d (beta version, shown below) _ Yiche Feng
illustration _ Yiche Feng
year _ 2017 
This is a werewolf-themed card game, wherein players choose factions in the game and help their 
respective factions win by playing different cards. Only the winner will live to see the sun rises.